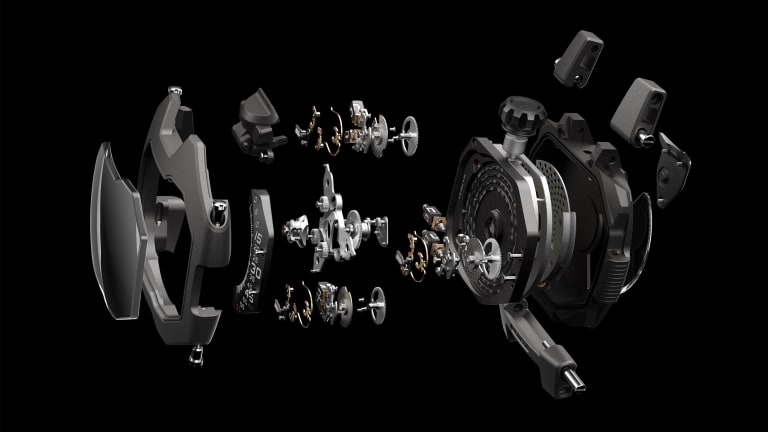 Urwerk's latest watch pays tribute to an iconic Vulcan gesture
"Live long and prosper."
Urwerk has unveiled its latest piece of timekeeping art with a watch that celebrates the famed Vulcan salute. They've pulled this off by tweaking the satellites to split open as it rotates to resemble the V-shaped hand gesture. The watch is encased in a 47mm sandblasted titanium and steel housing that also is home to the UR-20-01, and automatic movement with a 48-hour power reserve that features beryllium copper, grey PVD brass, black PVD rhodium, and anodized aluminum, ARCAP, and titanium in its construction. 
---
CHF 100,000, urwerk.com