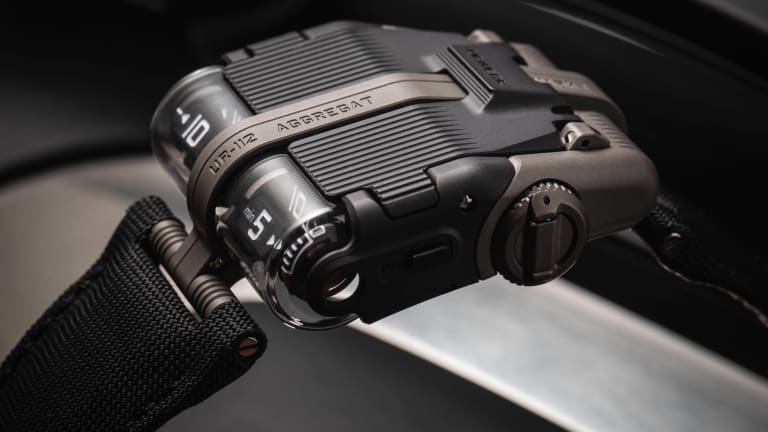 Urwerk reveals the UR-112 Aggregat
The latest mechanical machine from the Swiss watchmaker.
Part of their Special Project collection, the UR-112 Aggregat is a showcase of Urwerk's radically unique approach to watchmaking. Housed in a spaceship-like titanium case, the watch houses a complex movement that can be viewed when the pushers on both sides are pressed, unlocking the cover to reveal the digital seconds and the power-reserve indicator. Time is displayed via triangular satellite prisms that display jumping digital hours and minutes through the watch's transparent cylinders. 
---
CHF 250,000 (approx. $271,427), urwerk.com