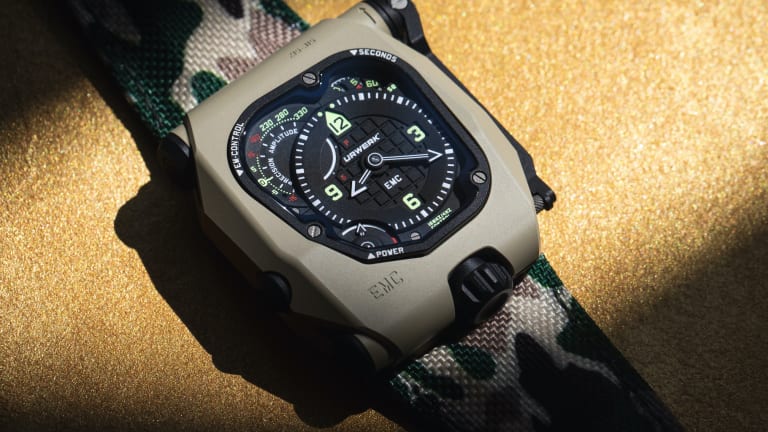 Urwerk's Desert Sage EMC TimeHunter is an M1A1 for your wrist
The new colorway uses a ceramic-type lacquer finish.
Urwerk's EMC TimeHunter gets a new colorway option that turns the watch into something that looks like a piece of military-issue hardware. The EMC Time Hunter in Desert Sage features a 43mm grade 5 titanium and stainless steel case that is finished in a ceramic lacquer. The matte black dial features a seconds indicator at 1 o'clock, a power reserve indicator at 7 o'clock, and a unique EM Control indicator at 11 that is dedicated to amplitude, indicating the watch's accuracy. The watch also features an Urwerk-developed manually-wound movement that has an 80-hour power reserve and a camouflage canvas strap. 
115,000 CHF (approx. $122,320), urwerk.com