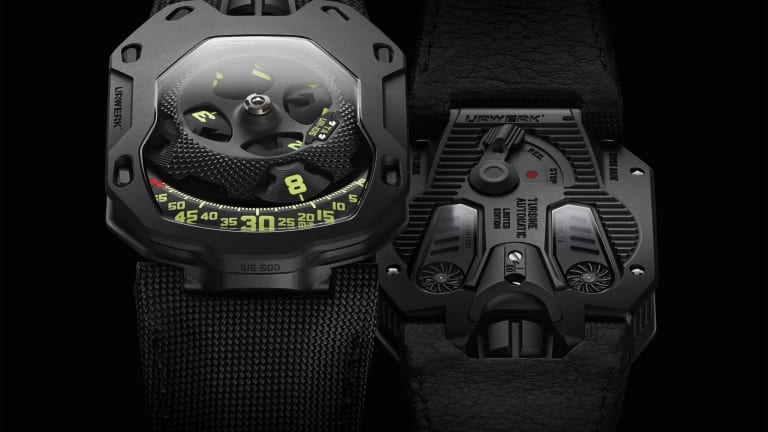 The URWERK UR-105TA
Turbine-powered.
Here's one watch that will steal your attention from all the smart watch news. As you can see, Urwerk's new UR-105TA is no average timepiece. What looks like something that belongs on Iron Man is another fine example of Urwerk's engineering prowess and they're showing off those capabilities with two little turbines that help power the watch.
Yes, we said turbines. The watch's automatic movement is regulated by a pair of dual air turbines that allows the watch's four satellites to rotate and display the hours and minutes in a way that only Urwerk can pull off. The construction and finish is also impressive with perlage and bead-blasted surfaces and even the screw heads are carefully chamfered and polished. 
More info at urwerk.com.