Trickers x Tenue de Nîmes Spring-Summer 2015 Collection
An exclusive collection of fine English footwear crafted by none other than Trickers.
The Dutch denim experts over at Tenue de Nîmes have concocted quite the selection of footwear for their Spring/Summer collection. The Amsterdam-based label took to London and teamed up with celebrated English shoemaker Trickers on three styles that will be exclusively available in-store and online.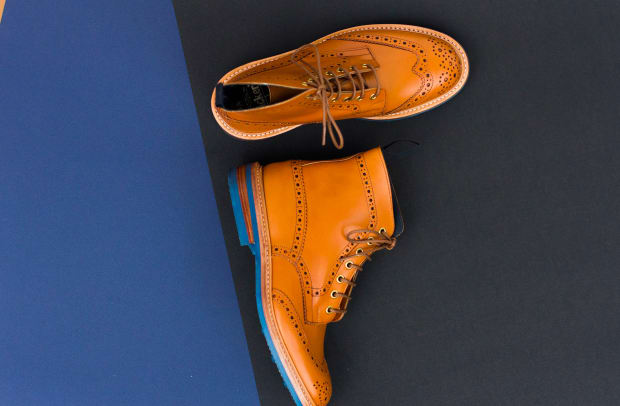 The first shoe in the collection is Tenue's take on the Trickers Burton country shoe which is a hefty brogue done up in blue leather with a Dainite rubber sole. They've also created two boot styles: a heavy brogue boot and a Stow boot that comes in all-black leather or an tan cognac with a blue Commando sole. 
The shoes start at €519 (Approx $588) and are available now at tenuedenimes.com.