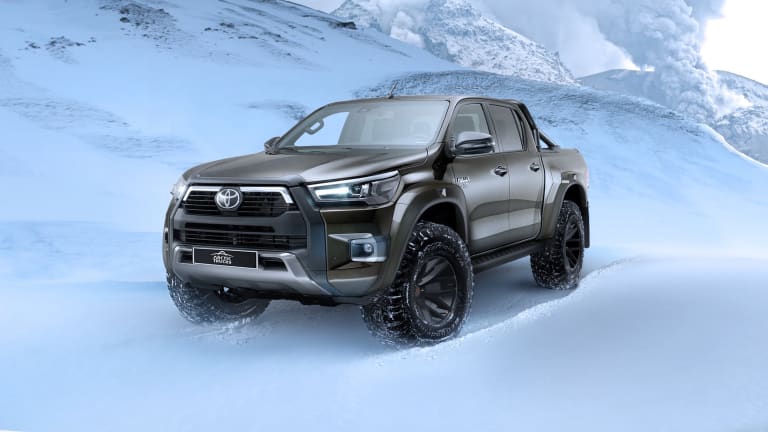 Toyota's Hilux AT35 is a winter-ready, all-terrain assault vehicle
An arctic-grade edition to take on winter's worst.
Among all the cars and trucks that Toyota doesn't sell in the states, the Hilux is definitely high up on our list of models we wish that we could import. The truck is getting a new variant in collaboration with Arctic Trucks, who have upgraded the Invincible X model to tackle snow-covered terrain. Called the AT35, the truck has an upgraded Bilstein suspension, 35-inch all-terrain tires, an increased ride height of 2.5 inches, approach and departure angles of 38 and 29 degrees, and it's all powered by a 2.8L turbodiesel four-cylinder that produces 204 hp and 369 lb-ft of torque. 
---
£18,780 (approx. $25,800), toyota.com