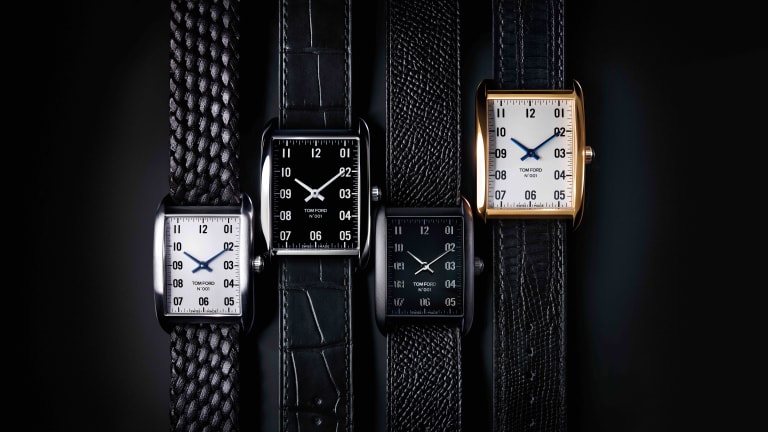 Tom Ford reveals its first watch
The 001 is from the same company that brought you Shinola.
It was announced last year that designer Tom Ford was partnering up with Bedrock Manufacturing (Shinola) to create the first watch for the high-end luxury brand. Named the 001, the watch features a curved case that is designed to sit perfectly on your wrist and a strap system that is designed to easily slip in different bands, which we imagine there will be plenty of. No word yet on when the 001 watch line will officially launch, but look for it soon at all the major Tom Ford flagships worldwide.