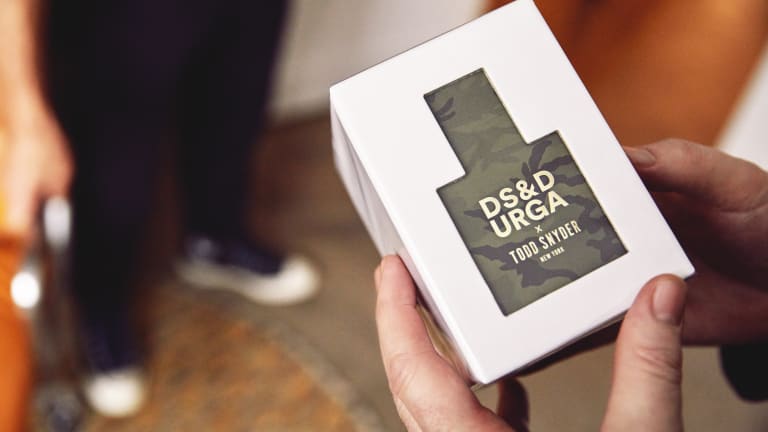 Todd Snyder launches his first fragrance with the help of D.S. & Durga
Inspired by the dunes of the east coast.
A popular choice of Todd Snyder's customers, D.S. Durga is lending some help to the menswear designer with the launch of his first fragrance, Young Dunes. Inspired by their mutual affection for east coast beaches, Snyder and D.S. & Durga co-founder David Moltz took that as inspiration to create the fresh-scented fragrance. Young Dunes features notes of beach heather, verbena, citrus, sage, sea lavender, and yellow iris, coming together in a scent that's described as "Fledgling dunes in the spring of life. Refreshing beachhead airs over bold beach plants with a dry seedy finish."
Available January 26th. 
---
$190, toddsnyder.com