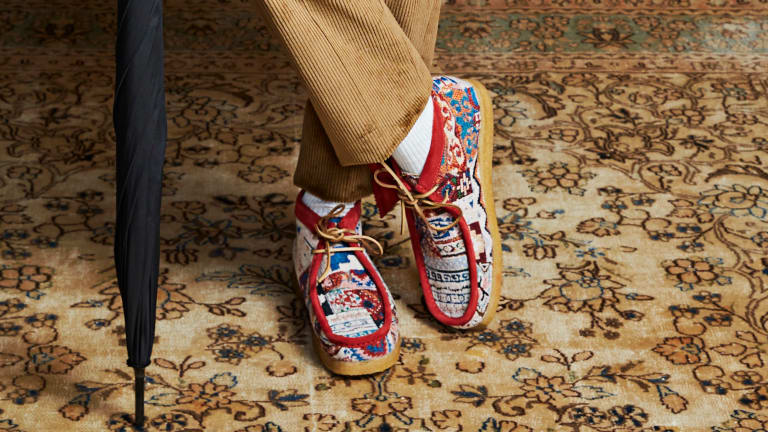 Todd Snyder debuts its first collaboration with Clarks Originals
The two brands have teamed up on a pair of limited edition Wallabees.
Todd Snyder introduces its first collaboration with one of the most iconic shoemakers on the planet, Clarks. Snyder explores the company's originals as a rug manufacturer in the 1800s to inspire a bold pair with uppers that feature 70's textile patterns inspired by Todd's midwestern upbringing. The shoes are made in Italy and feature uppers woven with unique upholstery fabrics and are coupled with leather-lined interiors, suede/leather tonal accents, and of course, Clarks' signature crepe sole. 
The Todd Snyder x Clarks Originals Wallabee will be available in limited quantities at his retail store on December 5th and online release will follow on December 6th. 
*Also, Todd Snyder is in the middle of its Cyber Monday sale. 30% off sitewide with the code CYBER30 at checkout.