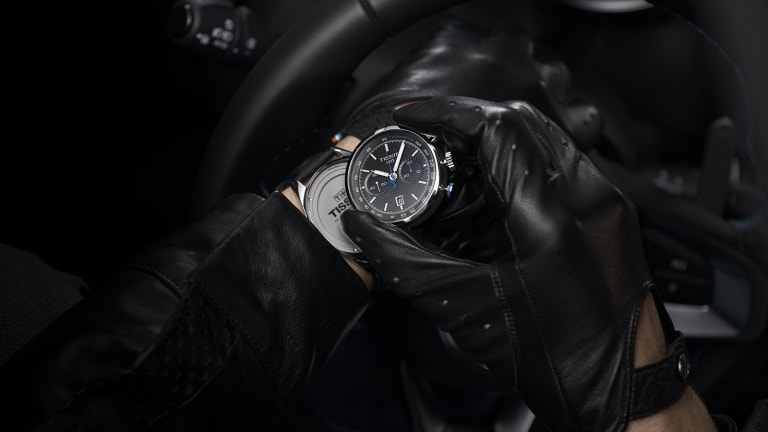 Tissot releases an On Board Automatic for the Alpine A110
The watch face can be removed and attached to the A110's dash.
You lucky A110 owners have a slick new accessory to consider as Tissot announces the On Board Automatic, a detachable watch face that can be attached to the A110's dashboard. The 45mm watch features a Valjoux A05.H31 automatic movement with a 60-hour power reserve, a 316L stainless steel case with exhibition back, 100m water resistance, and a removable design that can be docked on a dedicated supporting frame on the A110's multimedia screen. Tissot has also made a quartz time and date model that removes the chronograph and also features the detachable watch face.