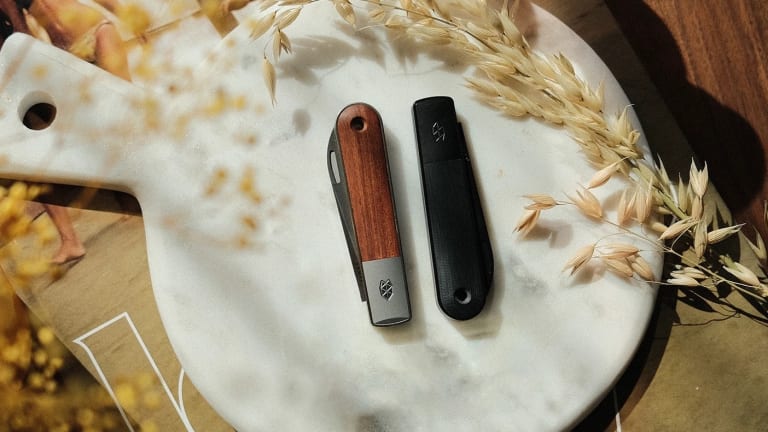 The James Brand modernizes the Barlow knife with the new Wayland
The company continues the legacy of the Barlow knife.
You don't have to be a pocket knife enthusiast to recognize the design of a Barlow. It's a design that has endured for centuries and now The James Brand has created a modern reinterpretation of the knife with the new Barlow. The familiar teardrop shape has been reimagined with the brand's signature minimalist styling, mixing classic and modern elements like the rosewood and stainlesss model seen above. The knife itself features a CPM-S35BN stainless steel blade and also comes in G10 or Micarta scale options. 
---
$179-$199, thejamesbrand.com