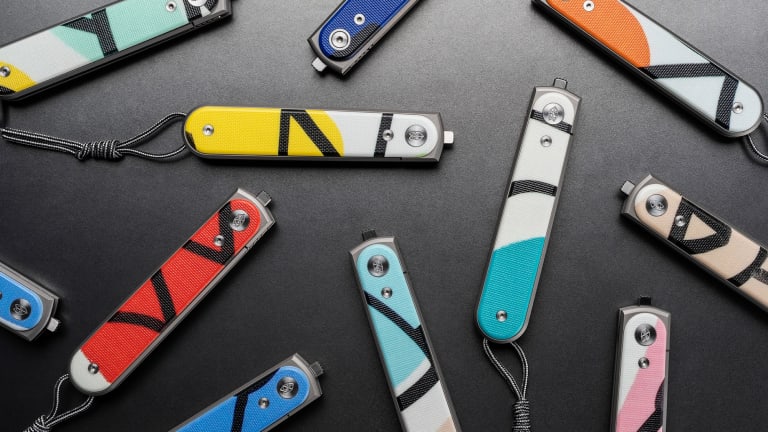 The James Brand calls upon Sebo Walker for its latest Artist Series piece
The knives feature a digitized version of a piece commissioned by The James Brand.
For its latest Artist Series edition, The James Brand commissioned artist and professional skateboarder Sebo Walker to create a unique piece that featured his colorful art style. The end result was a triptych, which was then digitized and printed on 50 sets of scales to be used on their Duval pocket knife. Each G10 scale features a different portion of the art piece so no two knives are alike. It will also include a set of numbered and signed prints with the artwork used on the knives. 
Limited to 50 pieces. 
---
$350, thejamesbrand.com