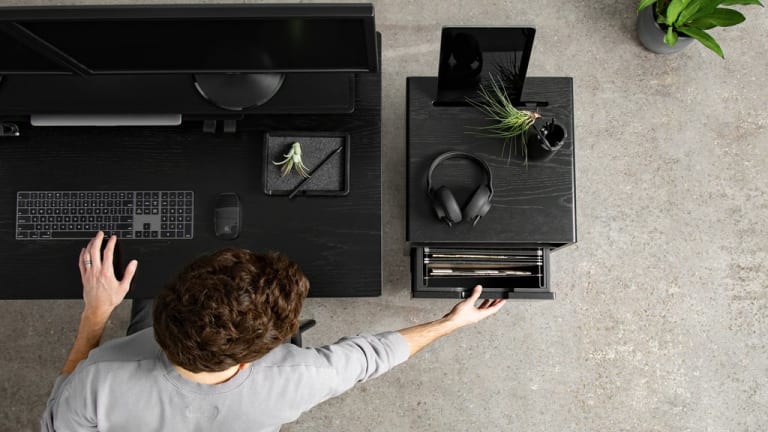 Artifox's Side Table delivers a modern take on a furniture essential
Perfect for the office or the bedroom.
If you've got an Artifox desk, the company has designed a new side table that is the perfect complement. Crafted out of solid hardwood with veneer panels, the new Side Table features an opening that can dock things like a phone or a tablet and it can manage and conceal your cables for a clean and tangle-free surface. And if you use it in the office, the cabinet can be equipped with optional file folder brackets to organize all your documents. 
$699, theartifox.com