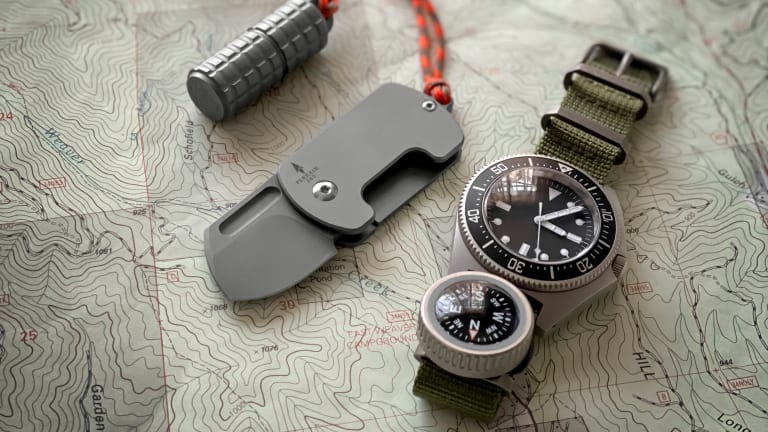 Terrain 365's latest pocket knife fits inside a dog tag-sized footprint
The compact knife features a rustproof Terravantium blade.
Terrtain 365 introduces their latest knife, a mini framelock folder that is the same size as a standard US issue dog tag. Designed to be a backup knife, the compact DTK-AT can fit anywhere and it's been equipped with the brand's ultra-durable Terravantium blade. Perfect for any survival or EDC kit, these blades have been designed with the same care as their full-size models are designed to hold their edge and are both rustproof and non-magnetic. 
$179, terrain365.com