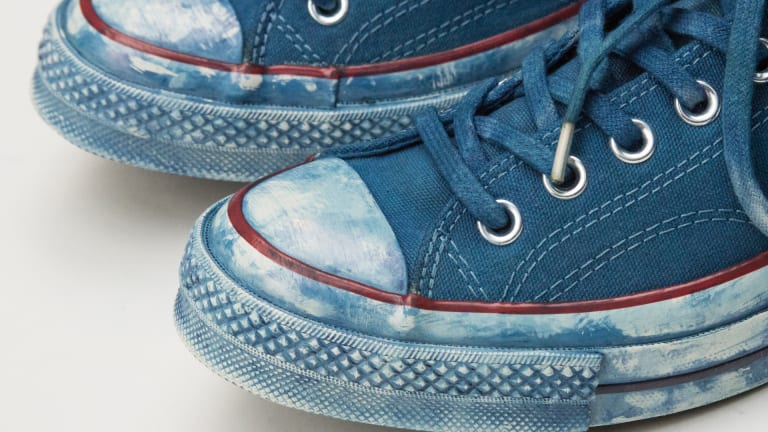 Tenue de Nîmes dips the '70s All Star in Indigo
You can't go wrong with a bit of indigo and a solid pair of Chuck Taylors.
We know they are quite a few of you indigo addicts out there and probably even more Chuck Taylor addicts. Tenue de Nîmes combines both of those loves for their latest limited edition version of the Converse '70s Chuck Taylor All Star. Each pair is individually hand-dyed using natural ingredients by Celia Geraedts at Blue Print Amsterdam, where the shoes begin their lives with that familiar off-white canvas and then go through a multi-step process to achieve that unique blue colorway. Only 100 pairs of the shoes will be available and you can grab them today at Tenue De Nîmes' online store. 
$124 (est.), tenuedenimes.com