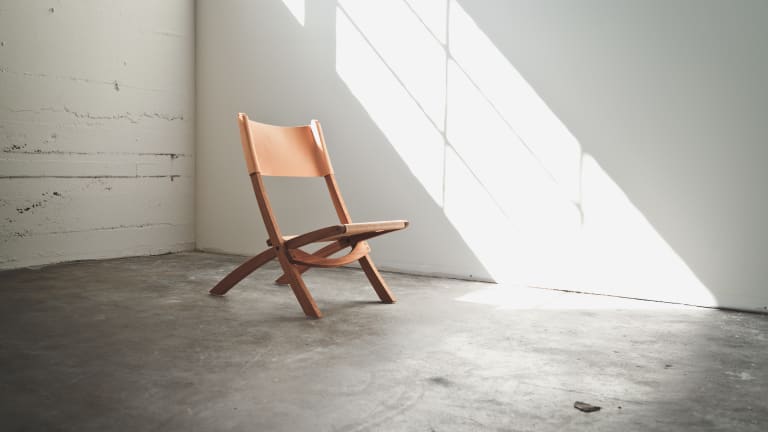 Tanner Goods' Natural Nokori Folding Chair
Because natural leather make everything better.
Tanner Goods has had a number of leather choices for their beautiful Nokori Chair, but there was one option missing and that was natural leather. We could go on forever about how much we love natural leather and while the other leather choices are great in their own right, it's that rich, deep tan that it wears into that we simply can't get enough of. 
The natural tooling leather is combined with a hand-rubbed mahogany which is completely finished and built by hand from top to bottom in Portland, Oregon. 
$495, available now from tannergoods.com.