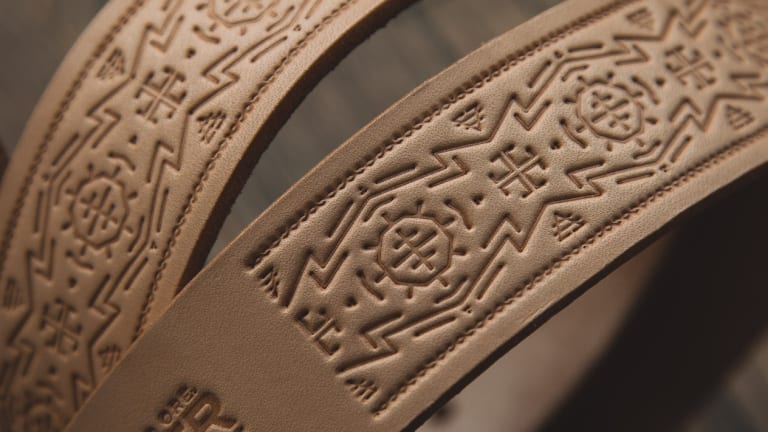 Tanner Goods Geoglyph Collection
Inspired by old world iconography.
Inspired by ancient pictographs, Tanner Goods releases a intricately detailed collection of leather goods with imagery that's decorated in that style. The end result is what they're calling their "Geoglyph" iconography that decorates the entirety of the surface with carefully tooled lines and patterns that echo the past. 
The collection features their standard belt, utility bifold, travel wallet, and large format book cover. Each of the pieces come in natural leather which will wear into a beautiful tan patina and like any Tanner Good piece, each style is burnished, dyed, waxed, and stitched by hand. 
$125-$175, available now at tannergoods.com.