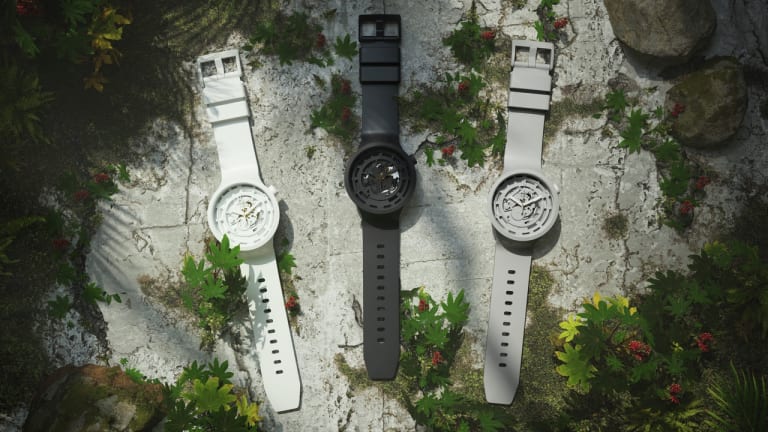 Swatch gets ready to release their first Bioceramic timepiece
The watch features a mix of ceramic and bio-sourced plastic.
Swatch is set to release its latest innovation with a new line of watches made out of Bioceramic. The watch expands on the ideas from the Bioreloaded collection of last year, complementing its use of bio-sourced plastics with their new Bioceramic material. The 47mm case has a soft touch surface while also offering the resistance of ceramic and is fitted with a bracelet, glass, and loop that are made from bio-sourced plastics. 
---