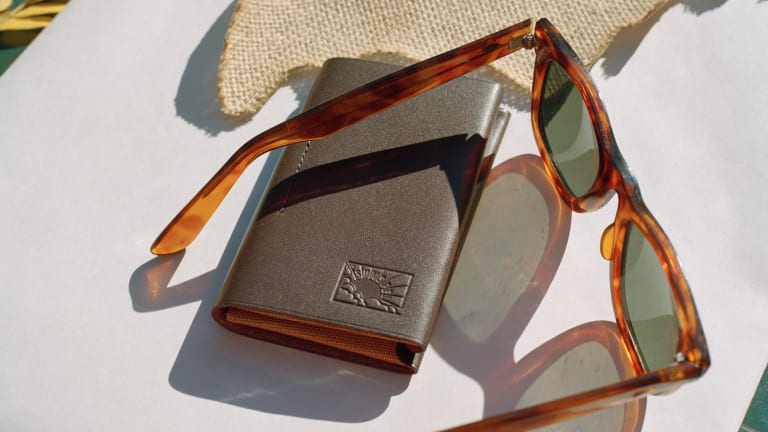 Sunspel and Postalco share a mutual appreciation for well-crafted goods with their new collaboration
The collection is the first in a series of collaborative product.
For Sunspel's 160th anniversary, the company has sought out like-minded brands to release a series of collaborations with a focus on craftsmanship. The first of these collaborations come via Postalco, a Japanese accessories brand that has been celebrated for its attention to detail that results in beautiful handmade pieces. For the brand's collaboration with Sunspel, the two companies created a limited-edition collection that includes cardholders, wallets, and pens, each decorated with a sun and clouds logo. 
$155-$350, sunspel.com