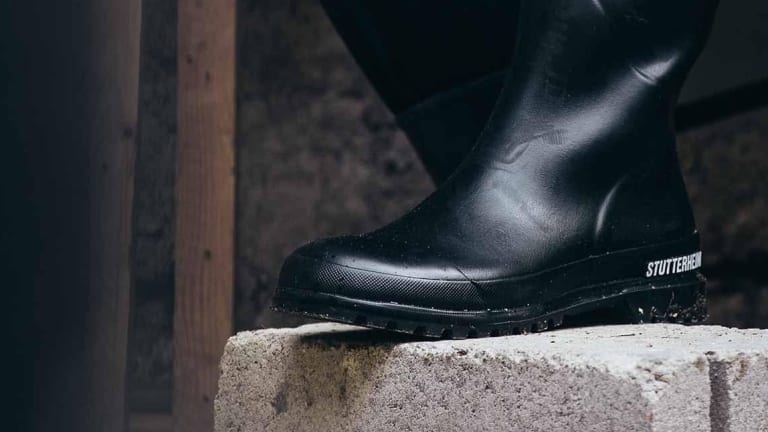 Stutterheim adds a rain boot to its Private Designs collection
An essential rain boot from the rainwear experts.
Alex Stutterheim's Private Designs Collection introduces its latest limited edition, the Warmdo Boot. The Warmdo features a look that's inspired by military boots and features vulcanized natural rubber construction and a 100% cotton lining. The boots are also handmade and have a chunky tread pattern for better grip on slippery surfaces. Another advantage of the use of natural rubber allows the material to be softer and flexible and conforms to your foot over time. 
$170, stutterheim.com