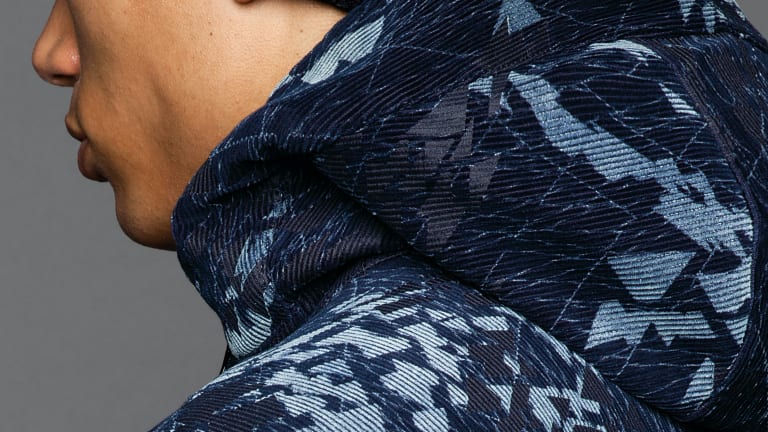 Stone Island Shadow Project debuts its 25th collection
The technical menswear line continues to push the category forward for Autumn/Winter '020/'021.
Blending performance, utility, and a fashion-forward take on technical outerwear, Stone Island Shadow Project debuts its latest collection for Fall/Winter. The 25th collection features an array of new styles that feature indigo and full black-dyed fabrics, exclusively developed for Shadow Project as well as functional innovations like a Pass-Through Enclosure System (in use above). This system works in conjunction with pieces like the Encase Panel Vest that lets you pull out a partially detached pocket from that layer and secure to the exterior of your jacket for easier access to your items.