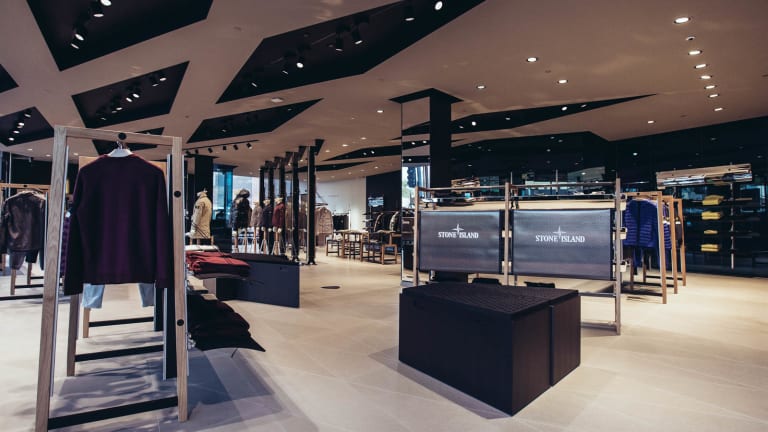 Stone Island opens its biggest flagship in Los Angeles
The new LA shop moves to 101 North La Brea Ave.
Stone Island's LA store is moving locations and taking its wares to 101 North La Brea Ave., which will be home to the brand's largest flagship in the world. The space covers over 5300 feet and will host both their Stone Island and Shadow Project collections. Stone Island describes the space: 
"The interior features scenes in layered glass in shades of blues, triangular geometry evocative of the Stone Island compass rose, found again in the structure of the ceiling and in the floor made of pietra serena stone and steel.
Hanging racks are made of bright fibreglass, oiled oak, and carbon with the structure in anodized coloured aluminium.
Reflective Alucobond and industrial felt shelves are placed on black lacquered wood panelling.
The project for the furnishings of the new space uses the Item / Unit 2 system, created for Stone Island by Marc Buhre, industrial designer from Heidelberg. Each element of the system has been created to work together in a highly functional design."
Stone Island Los Angeles is located at 101 N. La Brea Avenue, Los Angeles, CA 90036