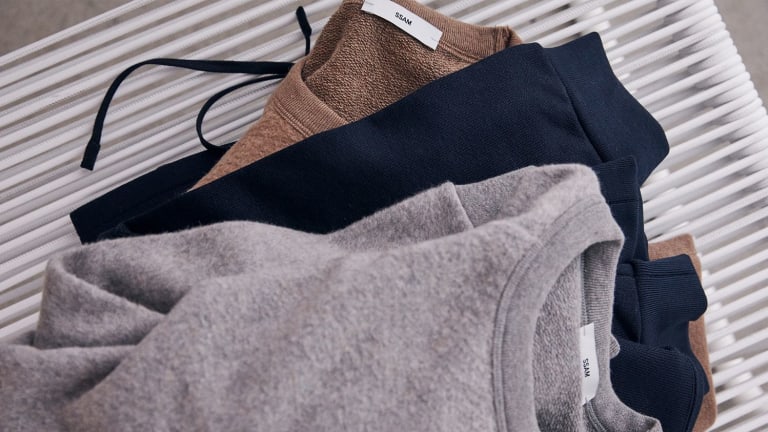 The co-founder of Common Projects applies his eye for luxurious minimalism to his new brand, SSAM
The new collection will be a platform for independent Italian designers and manufacturers.
Common Projects co-founder Flavio Girolami is bringing together a collective of Italian artisans for a collection of home goods and apparel for his new brand, SSAM. The brand, much like Common Projects, share an eye for craftsmanship through a minimalist lens while also adding a luxurious twist. The first collection will include everything from furniture pieces to candles and a range of apparel. A couple of highlights include their cotton and camel hair hoodies (above) and a cantilevered steel chair and ottoman that is inspired by the seating found at coastal Italian gelaterias. 
---
$190-$2,005, mrporter.com