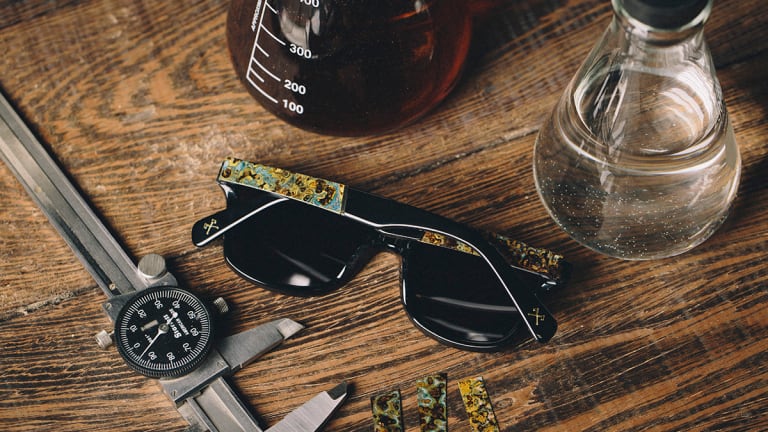 Shwood Oxidized Collection
Shwood's latest material experiment.
Always seeking unique materials to bring to their eyewear, Shwood introduces their Oxidized collection. The company came up with an in-house process on brass plates which assemble into a naturally formed pattern of greens, blues, and golds. The accents bring a unique contrast to their acetate frames and each plate is one of a kind. The frames also feature mazzuccheli acetate and Japanese polarized lenses. 
$199-$325, Shwood