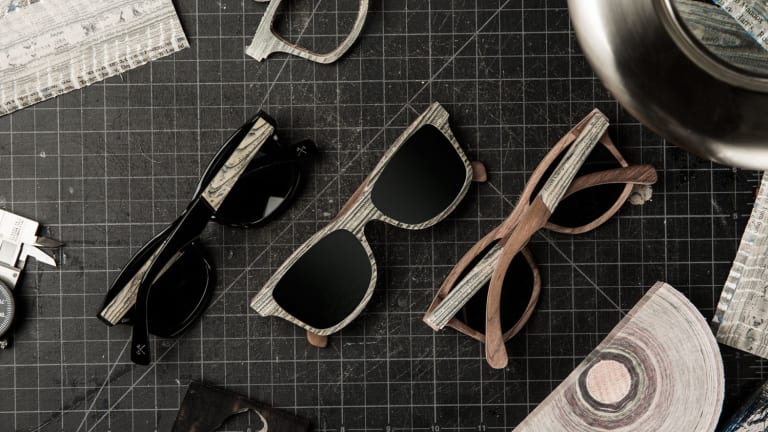 Shwood Newspaper Collection
You've never seen newspaper used quite like this.
Those designers at Shwood are at it again and this time they've found a way to repurpose newsprint into a beautiful set of eyewear. Their Newspaper Collection is the end result of an experiment gone well that utilizes 1,600 feet of newsprint wound into 4-inch "logs" and then cut into slices that have an almost wood-like appearance, but with subtle hints of the newsprint's text and a unique texture. 
The frames come in three styles of the company's signature wayfarer-style frame, the Canby. The frames come in their popular wooden and acetate styles with the newspaper inlays and a "Select" style which has a frame that is made entirely of the newspaper material and is limited to just 50 pieces.
$199-$380, available now at shwoodshop.com.