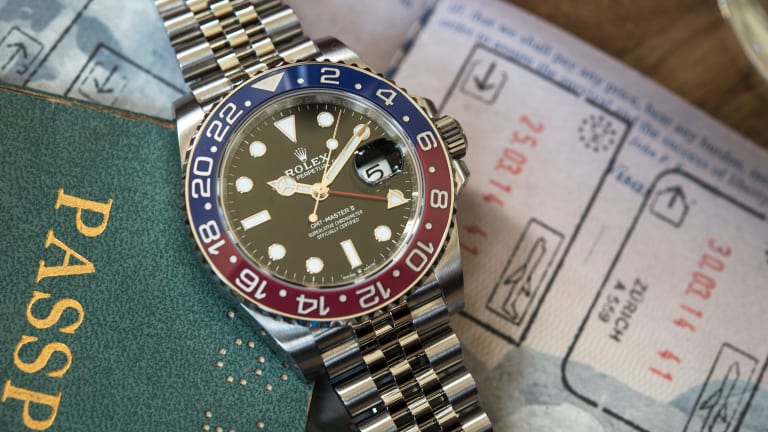 One of the most highly coveted Rolexes is being offered for retail
The new $9,250 GMT-Master II has seen resale prices hit a whopping $20,000.
You can always find watch enthusiasts on the edge of their seats wondering what Rolex will reveal during the Baselworld trade show. For 2018, the company delivered in a big way with a throwback to one of their most iconic watches ever, the "Pepsi" bezel GMT. Not only was it a "Pepsi", but they revealed it in steel and even more importantly, they slapped a jaw-dropping jubilee bracelet on it. 
As you can imagine, potential customers lit up the phone lines of their local dealers hoping to get atop the list with most finding themselves at the back of the line. Your other option is the resale market, but you'd have to pony up some serious dough as watches have been selling for upwards of $20,000. 
Today, StockX will be offering one bidder the opportunity to purchase a GMT-Master II 126710BLRO for the retail price of $9,250. That's a hell of a lot less than what you would have to pay on the resale market and if you've been eyeing one this is one deal you simply can't pass up.
Visit StockX.com for more info on watches, rare sneakers, and more.