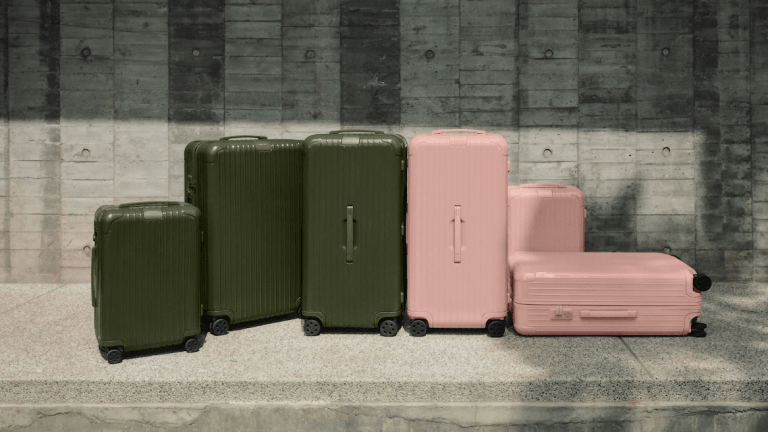 Rimowa launches a new desert-inspired luggage collection
The Cactus and Desert Rose colors will be available for their Essential line.
Taking its inspiration from the landscapes of the Mojave desert, Rimowa introduces its latest Essential collection in Desert Rose and Cactus. Rimowa describes the new colors, "Famed for its native Joshua trees, the expansive Mojave is not only a destination of astounding natural beauty but also one of profound cultural significance, appearing throughout popular culture as a place of creative inspiration. From the earthy palettes that color its towering rockfaces to burst of greenery formed by the fields of cacti, the Mojave is a veritable array of subdued, elegant natural shades."
The monochromatic colorways will also be joined by a matching phone case for the iPhone 11 Pro and will be available in the US on August 27th.