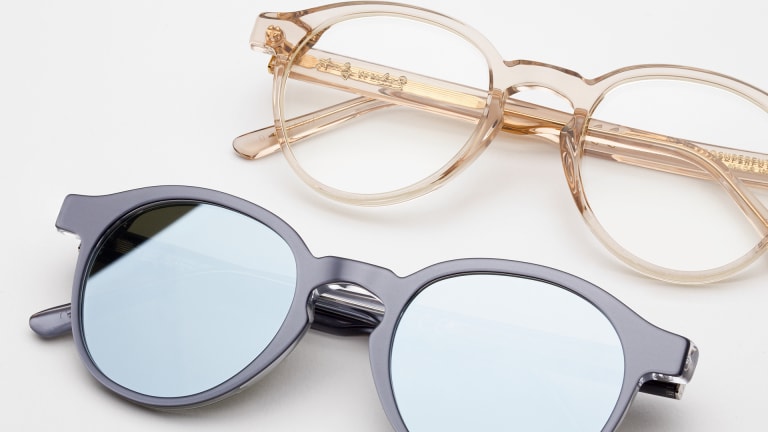 Retrosuperfuture celebrates Andy Warhol with a new eyewear collection
A tribute to his famous frames.
Retrosuperfuture's latest inspiration is none other than famed artist, Andy Warhol. The Iconic AW Series takes Warhol's signature frames and updates them with modern frame construction. The frames will be available in optical styles with crystal acetate frames and a sunglass in silver, Warhol's favorite color. The collection will also feature other colorways like black and tortoise and each of the sunglass frames are matched up with flat tempered glass lenses by Italy's Barberini.