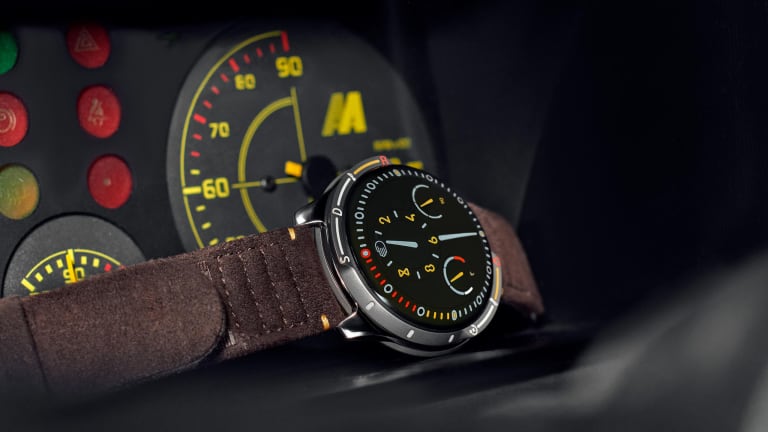 Ressence and Automobili Amos release their take on the driving watch
The watch is inspired by Automobili Amos' Lancia Delta Futurista.
Inspired by the sold-out Lancia Delta Futurista, Ressence and Automobili Amos have teamed up to create the watchmaker's first motoring-specific timepiece, the Type 5X. Ressence's unique, oil-filled timekeeping system is surrounded by a new bezel design that features two individual elements with one dedicated to the 15-minute warmup of the engine and the second dedicated to the 10 minute cooling of the turbos. The watch will come with two straps: a green rubber strap that echoes the exterior of the Lancia Futurista and a strap that uses the same Alcantara found in the car's interior. 
31,500 CHF  (approx. $34,391, ressencewatch.com