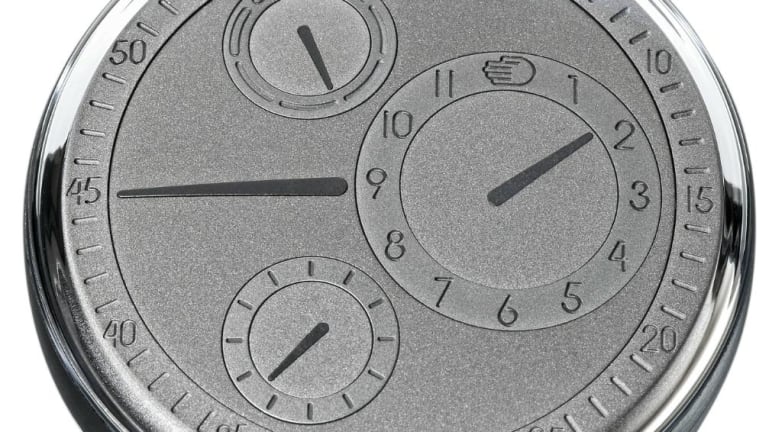 The Ressence Type 1 Genesis
The innovative watchmaker celebrates its fifth anniversary.
When Ressence launched its Type 1 watch in 2010, the company made a lot of noise with its unconventional watch design that flipped traditional timekeeping on its head with a design that ditched the crown and a typical dial with what they call the "Ressence Orbital Convex System."
This 107 piece system features a set of discs that continually rotate, creating an ever-changing watch face to indicate the time. These discs sit under a domed sapphire crystal and each component is milled from Maillechort, a nickel silver alloy that originated in France.
This specific version of the Type 1 celebrates fifth anniversary of the company with an untreated barenia calf leather strap and a dial that has only been sandblasted with no other finishing, polishing, or any additions like Superluminova.
Available in a limited edition of 5 pieces, more info at ressence.eu