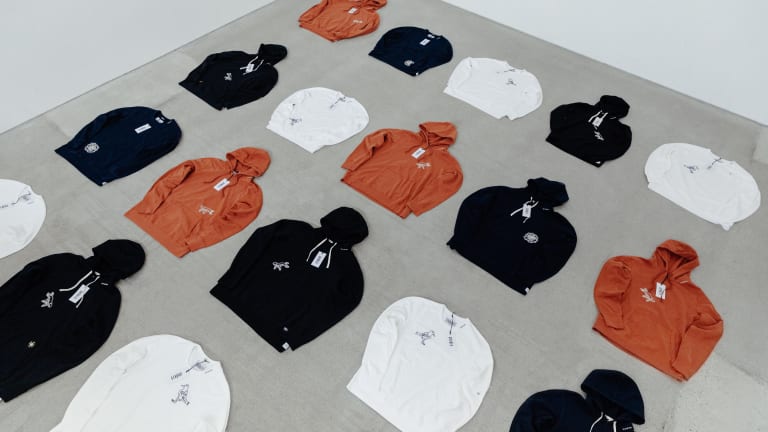 Reigning Champ and Western Hydrodynamic Research release "A Repair Project"
The collaboration uses slightly damaged sweats that have been repaired and embellished by the Western Hydrodynamic Research team.
Reigning Champ and surf label Western Hydrodynamic Research have teamed up on a limited-edition collection called "A Repair Project." As the name suggest, the collection uses damaged Reigning Champ sweats, which have all been repaired by hand and are embellished with unique details. Available in RC's signature crewneck or hoodie silhouette, the styles are given a second lease on life as the damaged pieces would did not meet the strict criteria necessary to be a completed Reigning Champ piece. 
---
whr.institute / reigningchamp.com