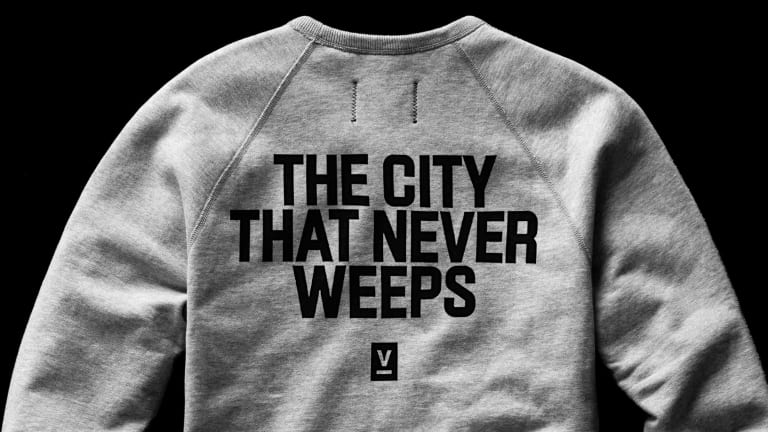 Reigning Champ and Victory Journal show some love to the greatest city in the world with a very special capsule
100% of the proceeds from the collection will be donated to NY's Coalition for the Homeless in support of COVID-19 relief.
NY publication Victory Journal and Reigning Champ have teamed up to help show some support for COVID-19 relief efforts with a special capsule collection that celebrates the greatest city on Earth. The two brands and creative agency Doubleday & Cartwright have come together to create a limited edition tee and crewneck with 100% of the proceeds to go toward New York's Coalition for the Homeless. The organization provides emergency food, clothing, eviction prevention assistance, crisis services, housing, job training, and youth programs, services that are incredibly crucial in the epicenter of the COVID crisis.
$65-$140, reigningchamp.com