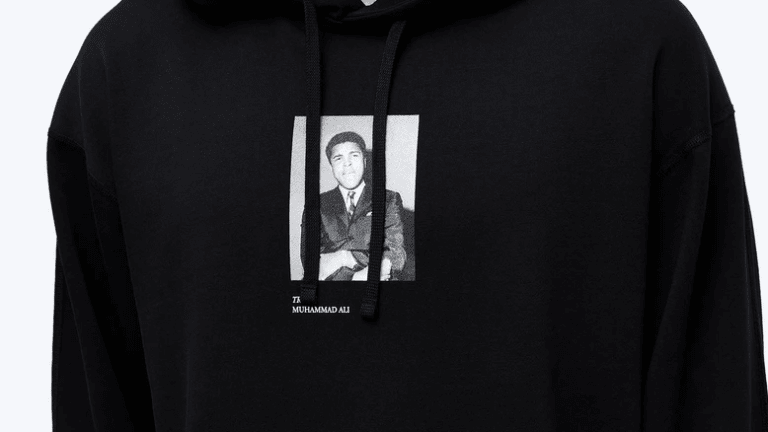 Reigning Champ celebrates the Greatest of All Time, Muhammad Ali
Reigning Champ for THE Reigning Champ.
Sports has had many notable victors but very few have showcased such a natural combination of power, grace, charm, and sheer will like Muhammad Ali. Reigning Champ is celebrating The Greatest of All Time with a limited edition collection stamped with imagery and words from a real reigning champ. The collection is composed of tees, hoodies, and technical training pieces that feature portraits of Ali and an adaptation of his poem, "Truth".  
$75-$250, reigningchamp.com