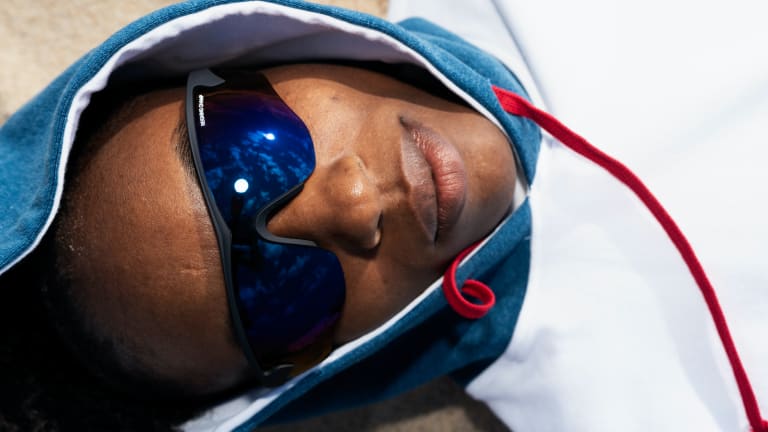 Reigning Champ launches its second Radical Retreat collection with District Vision
The new collection is inspired by the work of monk and peace activist, Thích Nhất Hạnh.
Reigning Champ and District Vision are back together with their second Radical Retreat collaboration, drawing inspiration from the practice of inter-being. The practice according to the brand, is inspired by "Vietnamese monk and peace activist Thích Nhất Hạnh. Inter-being is an exploration of the interconnection of all things, and our ability to free the mind when the physical body is restricted. Meditation, walking barefoot, dancing eclectically, or simply laying on the ground create a heightened awareness of our ongoing connection to all that surrounds us."
The release will include a new eyewear design based on District Vision's Junya Racer as well as loose-fitting tops and bottoms with artwork by Filip Pagowski. The styles are designed around a blue and white color theme with the apparel styles featuring Reigning Champ's jersey and indigo-dyed fabrics. 
$75-$250, reigningchamp.com