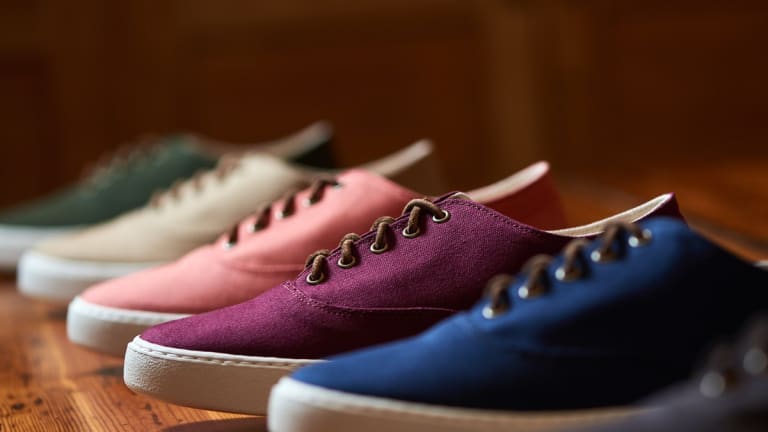 Rancourt's Carson Low needs to be part of your summer kit
You can never go wrong with a CVO.
When it comes to summer sneakers, you can always count on the timeless CVO. Rancourt has been developing their own version for a year with the just-released Carson Low. Made in Maine, the sneakers feature a tough, mid-weight #10 cotton duck upper with natural single fill cotton lining that is soaked in a water repellent finish that not only shields it from liquid, but keeps the upper from fading. They've also been equipped with brass eyelets, leather laces, comfort insoles, and a Vibram Strighton outsole. 
$175, rancourtandcompany.com