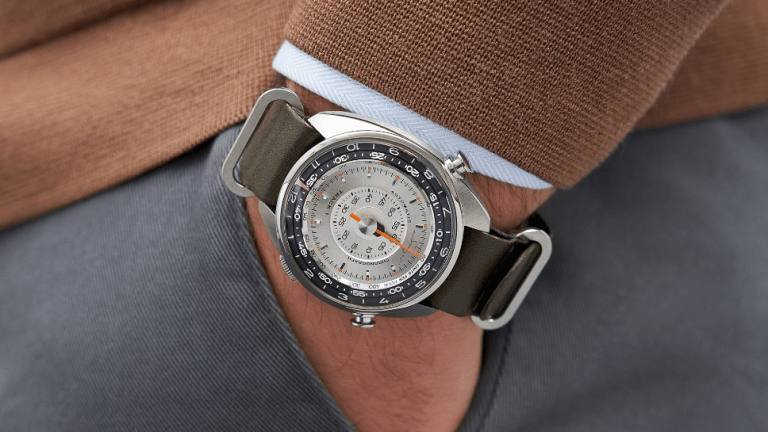 Singer Reimagined is selling the original prototype of its Track 1 chronograph
Not everyday you can potentially get your hands on an original watch prototype.
Equally as beautiful as their meticulously crafted Porsches, Singer Reimagined's Track 1 has received quite a bit of attention for its unique, speedometer-inspired chronograph. For the upcoming Geneva Watch Auction, Singer Reimagined will be selling its original prototype of the Track 1, which features a 43mm titanium case and a Widerrecht-designed movement. This innovative movement powers a unique  mechanism that uses centrally mounted chronograph hands to measure elapsed time. The watch also features a different case than the production model and is fitted to a leather, NATO-style strap. 
$20,700-$41,300 (est.), phillips.com