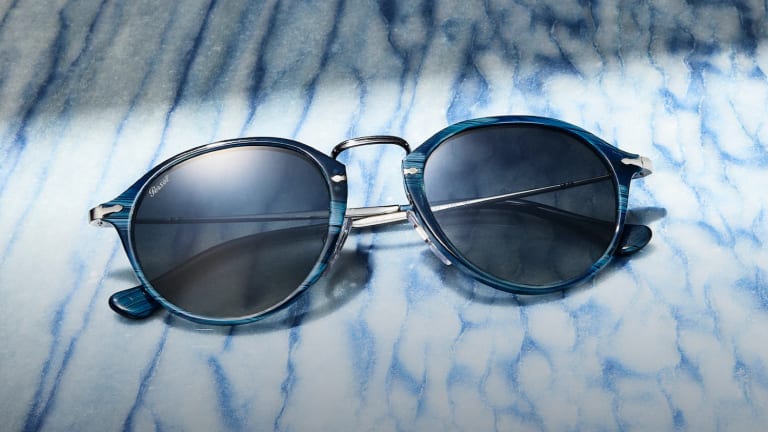 Persol captures bold new hues for their Materia collection
Marble-like finishes from the masters of Italian eyewear.
There's no question that Persol knows how to design a great piece of eyewear, they also know a thing or two about wrapping their silhouettes in some truly beautiful acetate. They've done exactly that with their new Materia Collection, a colorful update to a number of their existing styles. Styles like the PO3108S ($317) have unique new options like this brown colorway with delicate swirls that look like milk mixing with coffee. Four other styles are also available with colorways like a deep blue or this striking, marble-like black finish in the half-rim PO3199S ($345). 
$317-$345, persol.com