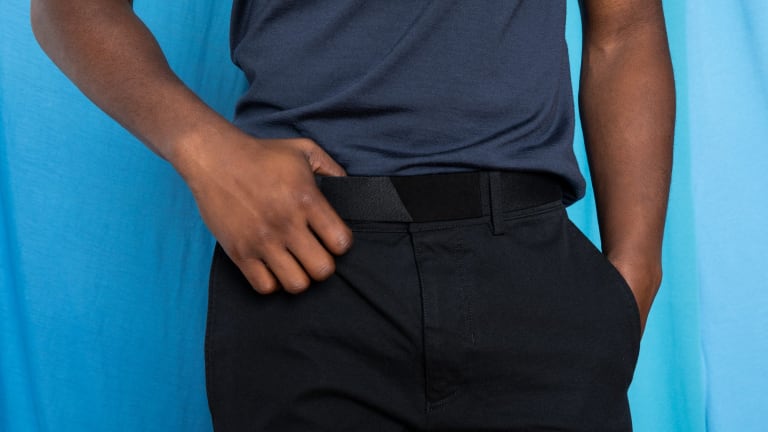 Outlier's new Polyamour Precision Belt is designed for the ultra-minimalist
You won't find any buckles here.
Outlier's Polyamour Precision Belt reduces the essential to its pure form but this is Outlier we're talking about and if you're familiar with the brand, you know they've taken it to the next level. The belt is constructed out of a polyester that is woven on shuttle looms in France, creating a material that is similar in feel to cotton but with even more durability. It also swaps out a traditional buckle for a hidden Fidlock closure system to keep it simple and streamlined. 
Available Tuesday. 
$125, outlier.nyc