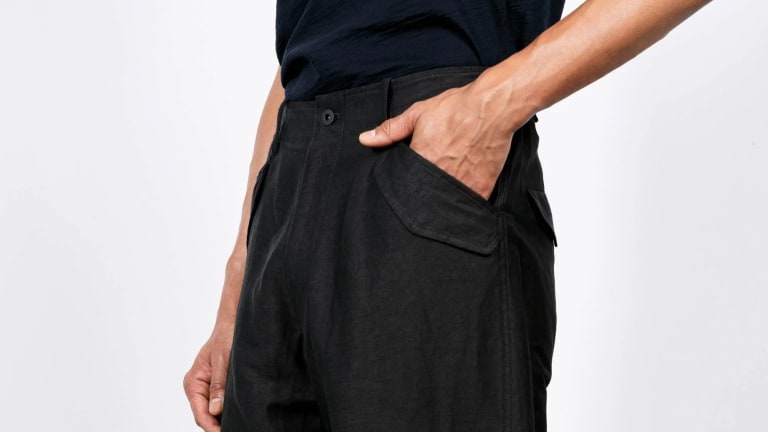 Outlier updates their M65-inspired Paragliders with Injected Linen
The unique material makes for the perfect summer fabric.
As the summer heat waves continue to dominate the weekly forecast, Outlier steps in to help with an Injex (Inject Linen) version of their Paragliders. Inspired by the M65 field pant, the Injex Paragliders use their breathable Injected Linen fabrics from Japan, which bring a perfect balance of weight and openness in a flowy, wide-cut silhouette. The pants also feature matte black stainless steel hardware, an array of pockets, side waist adjusts, and 3bar + paracord adjustable leg openings. 
Available today at 10AM PST/1PM EST. 
---
$365, outlier.nyc