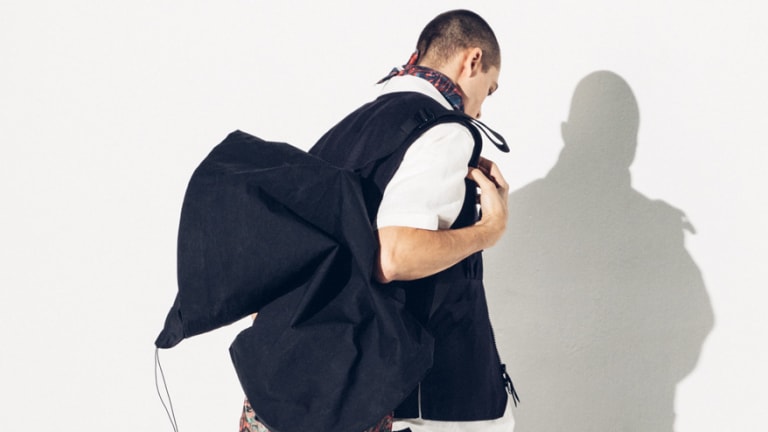 Outlier's latest experiment upgrades the stuff sack with Japanese fabric
A elegant yet technical take on a military essential.
Sometimes the simpler the bag, the better and in this case, it's definitely the latter. Outlier's Experiment 171 takes the stuff sack idea and thoroughly upgrades it with a fabric they call "Paper Nylon," a material developed in Japan by Komatsu Seirin, which combines a rugged nylon canvas with a proprietary stiffening process that gives it a paper-like structure. The bag has up to 87L of storage and it's equipped with Polyamour webbing straps so you can carry it like a backpack. 
Available June 18th. 
$395, outlier.nyc