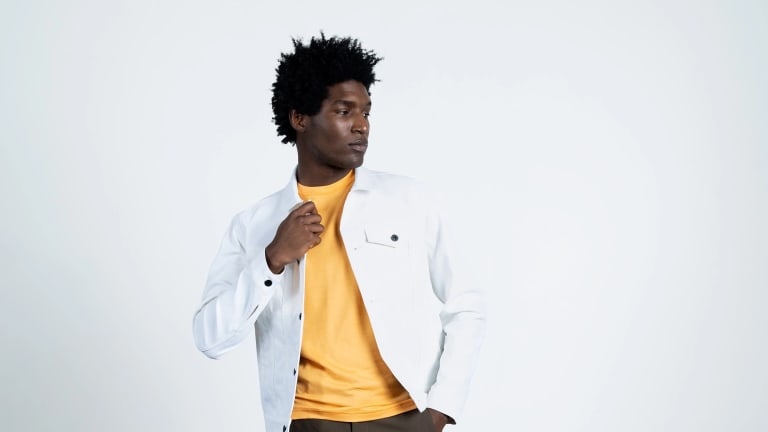 Outlier's Bombshank brings its Bombtwill fabric to a classic denim jacket silhouette
The jacket rethinks the style with rugged Bombtwill fabric.
Think of the Bombshank as the denim jacket of the future. Modernized and stripped-down yet upgraded and overhauled with a fabric the brand calls Bombtwill. Bombtwill is comprised of air texturized nylon 6,6 fibers to create a material that's both rugged and technical with just a little hit of elastane to give the jacket a bit of stretch and Zelan R3 DWR that helps keep the jacket fresh and dry. 
Available today at 10AM PST/1PM EST. 
---
$495, outlier.nyc