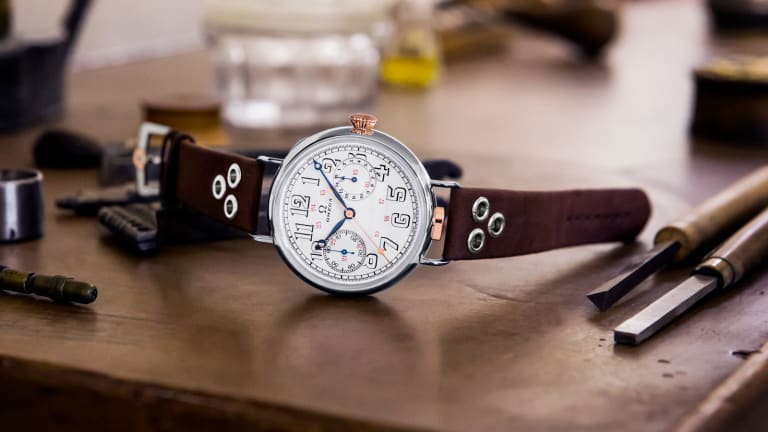 Omega pays tribute to its first wrist-chronograph
The watches feature calibres dating back to 1913.
Omega is taking it back all the way to 1913 when the company produced one of the world's first wrist-chronographs with a new tribute model that houses an original 18''' CHRO calibre. Omega sourced 18 of these movements from their vaults and each one has been extensively refurbished to be used in this limited edition timepiece. 
Each of these movements required several hundred hours of work and the end result was the newly renamed OMEGA calibre 3018. The manually-wound movement has a 40-hour power reserve and sits inside a 47mm white gold case with 18K Sedna gold pushers. The styling of the watch resembles an Omega wrist-chronograph from 1915 with its white enamel dial and riveted leather strap.
The watch will come presented in a handcrafted leather trunk and holds two additional leather straps in novonappa gold leather and burgundy leather, specially crafted strap changing tools, a spring bar container, a loupe, and a travel pouch.