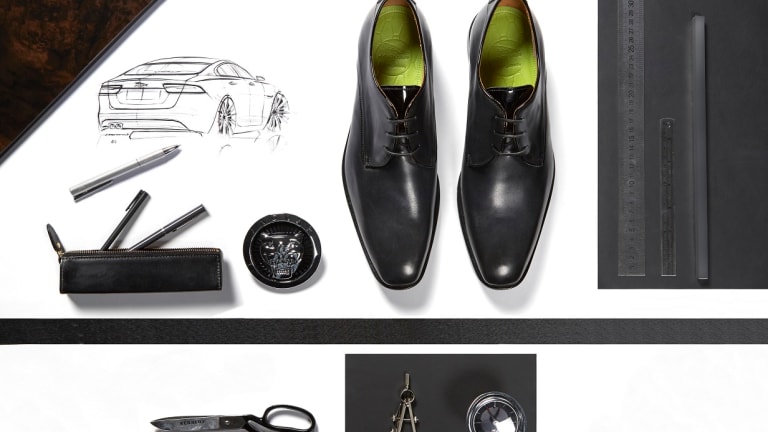 Oliver Sweeney crafts a driving shoe for Jaguar
A suit-worthy shoe built for some of the finest cars in the world.
Designed to complement Jaguar's flagship sedan, Oliver Sweeney's Weslake and Sayer shoe styles are more than just a fine dress shoe. The shoes have been designed from the ground up to not only match the Jaguar XJ, but deliver the functionality you would expect in a proper driving shoe.
The shoes feature a flexible sole design and a unique heel profile that won't catch on pedals and is chamfered for even more pedal control. Even the design of the shoe follows the lines of the XJ with a curved sewn panel that is inspired by the car's D-Pillar and the chiseled toe that resembles the XJ's squared-off grille. 
$505, Oliver Sweeney