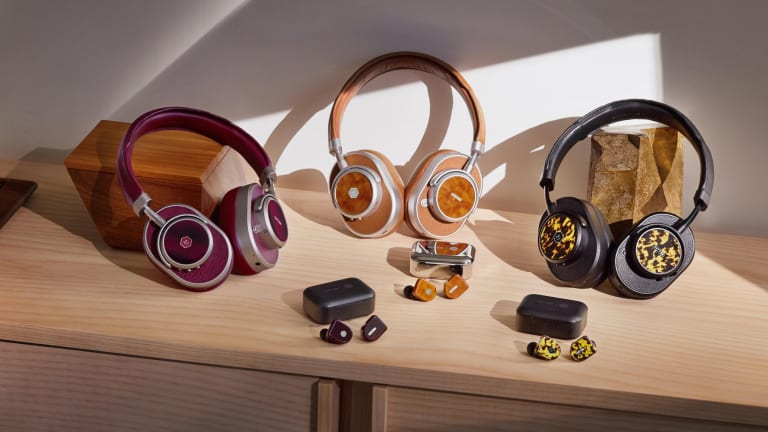 Oliver Peoples brings its luxurious acetate to Master & Dynamic's headphones
The two brands showcase their mutual appreciation for materials and construction.
You can't talk about Oliver Peoples without mentioning their luxurious, custom Mazzucchelli acetates and now the company is bringing the essential eyewear material to a line of audio products from Master & Dynamic. These signature acetates have been applied to their wireless headphones and earphones with acetate accents on each model's housings. They will also be launching alongside a new edition of the OP-505, which use the exact same Mazzzucchelli acetates to match the headphones and earphones in the collection. 
$299-$499, masterdynamic.com / oliverpeoples.com