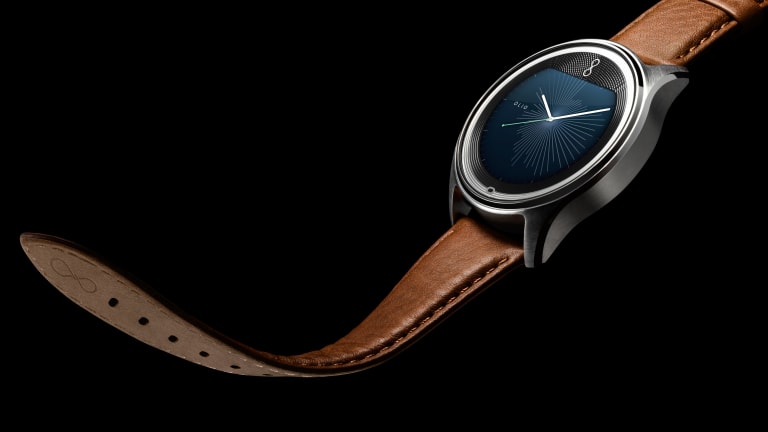 The Olio Model One
Can a new contender take on the already well-established smartwatch giants?
It's going to take something impressive to get ahead of Android and Apple at this point in the smartwatch game, but there's a new contender they may have it all figured out. They're called Olio and they've just revealed their new Model One smartwatch that brings a beautiful and unique new UI to the mix that isn't some shrunk down version of an already existing operating system. 
The hardware is worth noting too. The watch is constructed from 316: stainless steel and comes in silver or a black PVD. The lens of the watch is a guilloché textured high-impact ion-exchange crystal and the caseback features a copper rapid-charge coil for wireless charging. The Olio Model One will be compatible with both iOS and Android devices. 
$595-$795, more info at oliodevices.com.