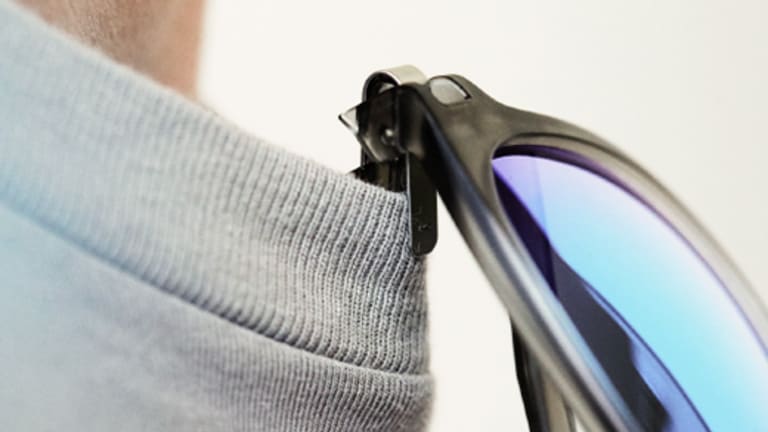 Oakley hides a clever feature in their new Latch sunglass
Here's something that every sunglass should have.
From the outside, Oakley's new Latch sunglass is a sleek and low-profile take on a classic eyewear shape, but this is Oakley we're talking about and there's more to it than just a great looking pair of shades. A project designed in collaboration with skateboarders Eric Koston, Curren Caples, Sean Malto, and photographer, Atiba Jefferson, Latch features a clever little clip that reveals itself once the earstems are folded in. The clip allows you to latch the frames on your shirt, a simple, but oh so necessary feature that we wish every sunglass had. 
$130-$190, Oakley