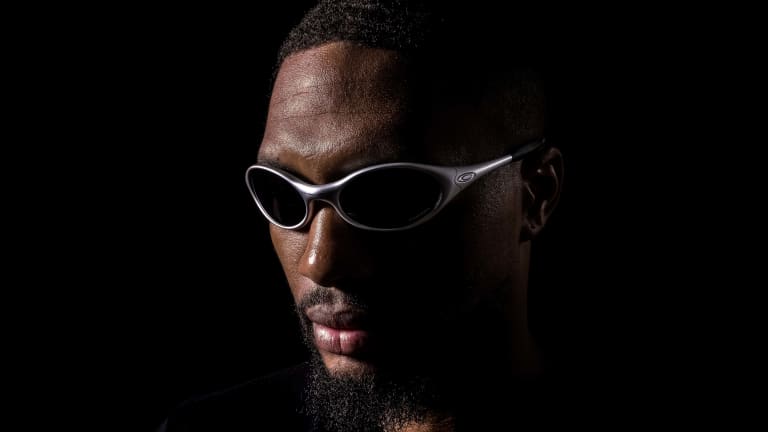 Oakley celebrates the past and present with its Eye Jacket set
The set celebrates one of Oakley's most important models.
Originally released in 1994, the Eye Jacket introduced a sunglass design that had never been seen in the eyewear industry. It was the first-ever sunglass to be designed entirely in CAD and its wraparound silhouette quickly became a pop culture icon of its time and established a signature look for the brand that was undeniably Oakley. Oakley is paying tribute to this frame with a special set of glasses that brings back the original design in the silver finish that was worn by Michael Jordan and is paired with its modern counterpart that takes the style into the 2020s. 
The two frames will be sold as a pair and have been produced in a limited run of 250 pieces.
---
$495, oakley.com