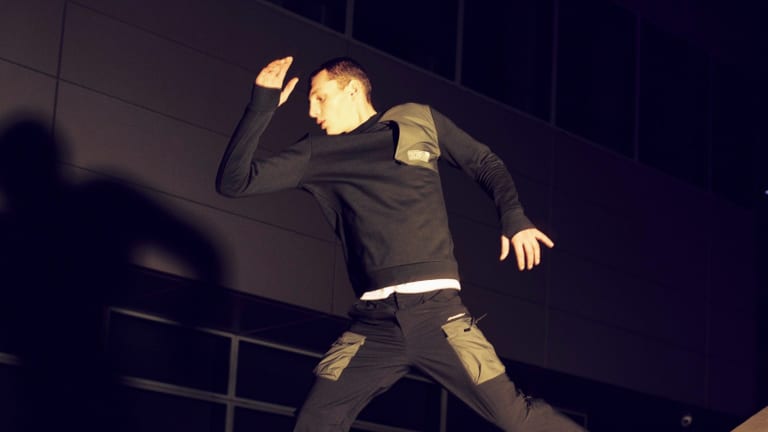 Oakley launches its latest line of techwear with the Fall/Winter 2020 Definition collection
The brand's futuristic thinking and aesthetic is showcased in a new apparel and accessories capsule.
Oakley's latest apparel collection diverges from the usual action sports look of their main line with a more techwear-focused aesthetic. The Fall/Winer 2020 Definition collection is described as "a fusion of technology and nature" with a capsule filled with apparel pieces, accessories, and of course, eyewear. Highlights from the line include tech fleeces, a rain-ready poncho, and new versions of their Clifden mountaineering frame, which features removable frame elements like a bridge blocker and side shields and a removable leash.