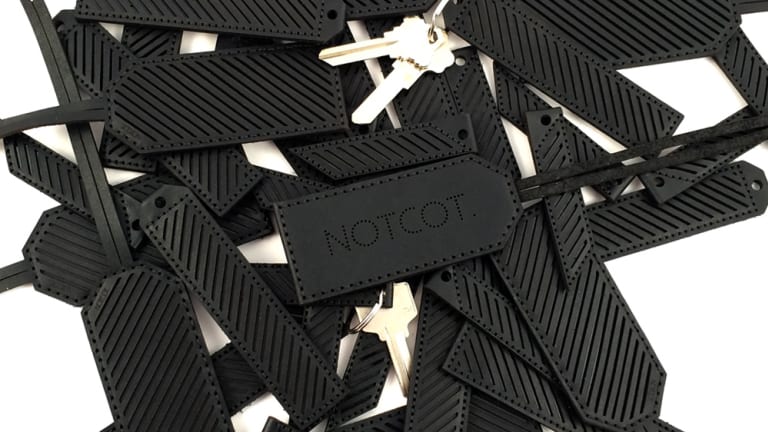 NOTCOT In Plain Sight Collection
The popular design website releases a set of blacked out leather retroflectors.
NOTCOT, a popular online design resource, decided to have some fun for its 10th Anniversary with the release of a clever set of accessories called the NOTCOT In Plain Sight Collection. What's really impressive is that they didn't take the traditional collaborative route, but instead made each and every leather retroflector themselves at their NOTLabs design studio in Los Angeles, CA. 
The pieces are available in three different sizes and is being released in a limited edition. There's also a special NOTCOT edition and an option to personalize them with your own text and just like the front side, the text will also be reflective.
The In Plain Sight Collection starts at $20 and is available now at notcot.bigcartel.com.