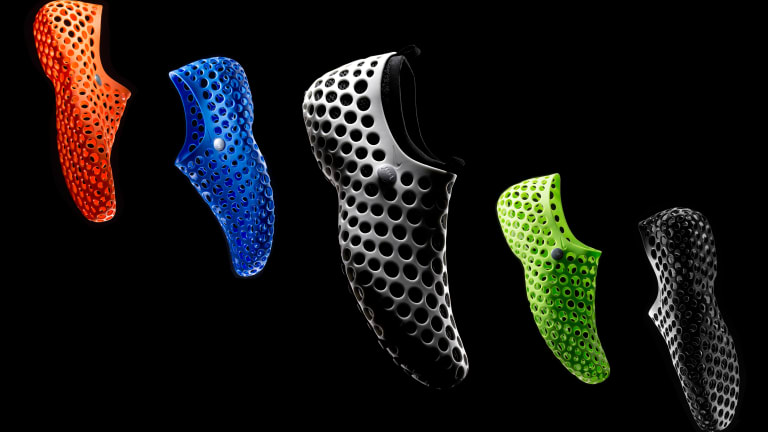 Nike Re-releases the ZVEZDOCHKA
Nike celebrates the 10th anniversary of the Marc Newson creation with a special release.
Nike celebrates the 10th anniversary of an innovative sneaker that might just still be ahead of its time, the ZVEZDOCHKA. The futuristic sneaker was inspired by Marc Newson's idea to create a multi-purpose shoe for Russian Cosmonauts and thus, the ZVEDZDOCHKA was born. Named after a Russian space dog launched into orbit in 1961, the entire shoe was designed on a computer and features a unique, modular design that could be worn in multiple ways.
The shoe consists of four parts: The perforated outer cage, the interlocking outsole, the innersleeve, and the insole. This modular design also made it sustainable due to the lack of adhesive which would normally be used in a more traditional construction. The shoe will be available at NikeLab.com and select NikeLab locations on December 29th.